There may have been circumstances when the majority of your emails sent with the help of the email campaign are not delivered or are already marked as spam without making it up to the user's mailbox. There could be various reasons for the same which may include non-deliverable email addresses, your message consisting of words marked as spam, etc. Majority of the organizations waste precious time and money when they need to send emails to 1000 prospects at a time and are only able to deliver 400 emails successfully without getting them being marked as spam. But now there is an app called '360 Verify the Email' App that can let you ensure maximum deliverability of the majority of the emails, without getting you marked as blacklisted. There are other benefits as well of using this wonderful app which you will get you to know in the next paragraph, so, continue reading to get further insights of the same.
Prime Benefits of Using 360 Verify the Email App:
The following mentioned are the other advanced functionalities that this amazing app offers to its wide customer base-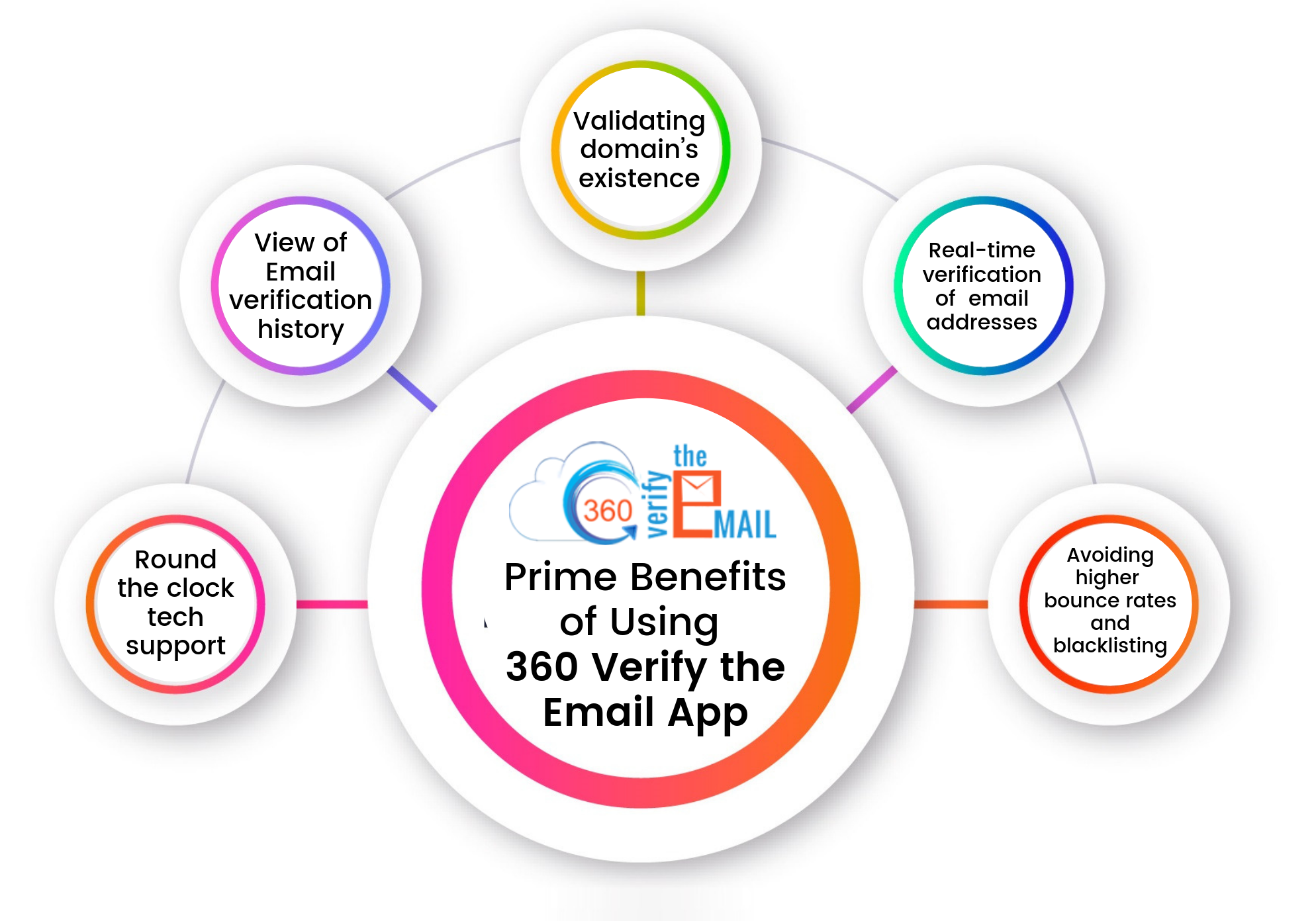 So, the above mentioned were the prime benefits of opting 360 Verify the Email app which one would hardly get with any other app of the same kind. Big business firms usually use emails for their marketing campaigns and attracting a wider target audience. And by going for this wonderful app, you can ensure successful email campaigns with less or even zero bounce rate. It can also help you in cleaning bulk of your Salesforce data including your standard as well as custom objects. It also ensures the quality of your data and also makes sure about the timely deliverability of emails on the verified email addresses. If you are among the ones who have ever struggled with IP blacklisting, email deliverability or higher bounce rates, then 360 Verify the Email app can be your solution. It is the perfect solution to save the reputation of your organization, increased open rates and saving money alongside. It separates the low-quality email addresses and makes sure that all your emails are delivered to the real-time users only.
No more struggling in terms of email deliverability or bounce rates. Opt for the 360 Verify the Email app now and see how much time and money you can save. Ensuring successful marketing campaigns wasn't that easy before. Connect with our experts today and schedule a free demo for yourself now!